Add 512 to all local phone calls starting July 1st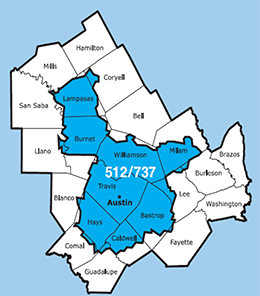 Starting Saturday July 1st, your local calls will not be completed as dialed unless you remember to include the area code.
To complete local calls, the new dialing procedure requires callers to dial area code + telephone number. This means that all local calls in the 512 area code that are currently dialed with seven digits will need to be dialed using area code + telephone number. If you do not use the new dialing procedure, your call will not be completed, and a recording will instruct you to hang up and dial again.
To ensure a continuing supply of telephone numbers, the 737 area code is being added to the area served by the 512 area code. Since two area codes will now serve the same geographic region, the area code must be used when dialing any telephone number—including calls within the same area code.